Commercial Gas Inspections
Gas system safety has a limited life span and replacement is required in accordance with BCGA (British Compressed Gases Association).
For example, regulators and cylinder valves require replacement every five years. Our engineers will inspect your gas system in accordance with the regulations to ensure that all equipment is in date and safe.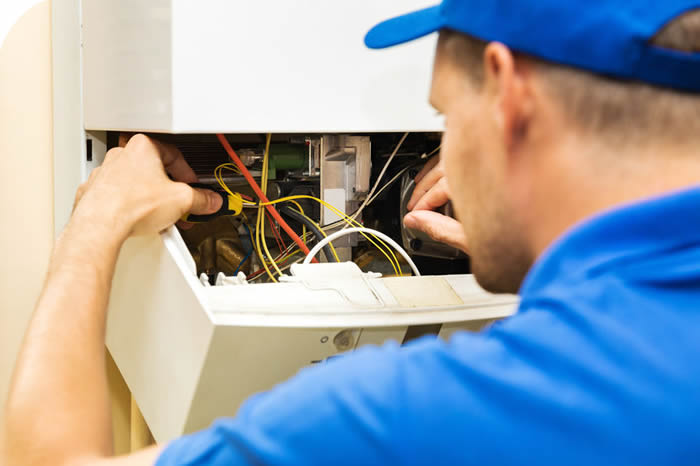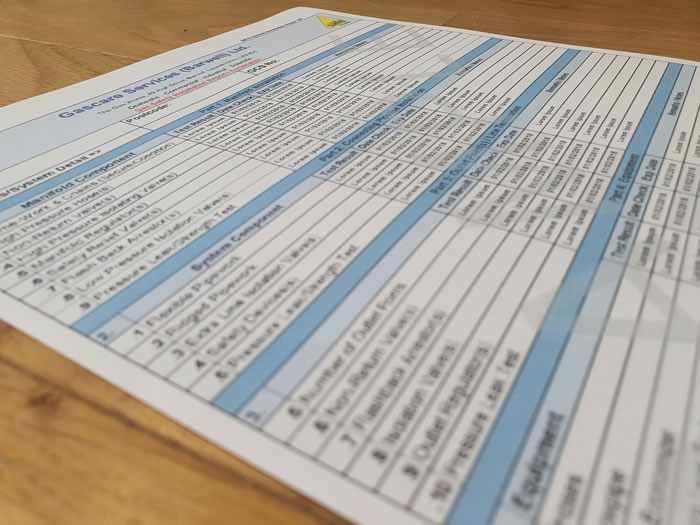 Commercial Gas Safety Certificate
We offer an annual inspection and test service on all gas systems. This is to ensure that your gas control equipment including all vital safety devices operates correctly, is fit for purpose, and conforms to current legislation.
All gas systems above 0.5 barg atmospheric pressure, and in excess of 250 litres need to be assessed as to whether they will give rise to damage through the release of stored energy by the failure of a system, or part of a system.
A Written Scheme of Examination should be available for the gas systems.
Does the commercial sector require gas safety certificates?
The commercial sector is required to have gas safety certificates in many countries around the world.
In the UK, for example, the Gas Safety (Installation and Use) Regulations 1998 state that any gas appliance or installation in commercial premises must be checked for safety at least once a year by a Gas Safe registered engineer, and a Gas Safety Certificate issued. This applies to all types of commercial premises, including shops, restaurants, schools, hospitals, and offices.
The purpose of the Gas Safety Certificate is to ensure that all gas appliances, pipework, and flues in commercial properties are safe and working efficiently, and to prevent any potential gas-related accidents or leaks. The Gas Safety Certificate must be kept on file by the business owner or manager, and a copy must be provided to any new tenants or employees as required.
It is important for businesses to ensure they are complying with their local gas safety regulations to protect their staff and customers, avoid legal penalties and maintain their reputation.
How do we check that we are Gas Safe?
To ensure you are gas safe, there are several steps you can take:
Hire a Gas Safe registered engineer: When you need any work done on your gas appliances, such as installation, repairs or maintenance, make sure you only hire a Gas Safe registered engineer. This will ensure that the work is carried out safely and to a high standard.
Check the Gas Safe Register: You can check if an engineer is Gas Safe registered by visiting the Gas Safe Register website and searching for their details. You can also check if a business is Gas Safe registered.
Get a gas safety check: If you are a homeowner or landlord, you should have a gas safety check carried out on your gas appliances at least once a year by a Gas Safe registered engineer. This will ensure that your appliances are safe to use and working efficiently.
Look out for warning signs: Be aware of any warning signs that may indicate a problem with your gas appliances, such as a yellow flame instead of a blue one, a smell of gas, or condensation on windows.
Install carbon monoxide detectors: Carbon monoxide is a dangerous gas that can be produced by faulty gas appliances. Installing a carbon monoxide detector in your home or workplace can alert you to any potential leaks.
By taking these steps, you can help ensure that you and those around you are gas safe.